>> Large Penthouse Studio-Suite, August @ $2,850
Historic Chateau Rossmore in Hancock Park/Larchmont. 555 North Rossmore Avenue. (shown upper left with light-use balcony)
Large main room, small dining room, small brand new (not shown yet, photo shown is of older kitchen) stone top, updated galley kitchen with full sized stove, dishwasher and fridge, full original deco-tiled bathroom with separate shower/tub, small work desk and more closet space than most one-bedrooms, but it IS a studio. Newly redone real hard wood herringbone floors. Central Air / Heat!
High ceilings, updated lighting, view north and south, light/bright and a small limited use step out balcony, not for heavy use. Elevator, roof deck with city view, lounge and small work out room.
Monitored entry and 1 parking space for an average swizzled vehicle. Available August @ $2,850.
pics shown are from near identical studio-suite with potential finish and color differences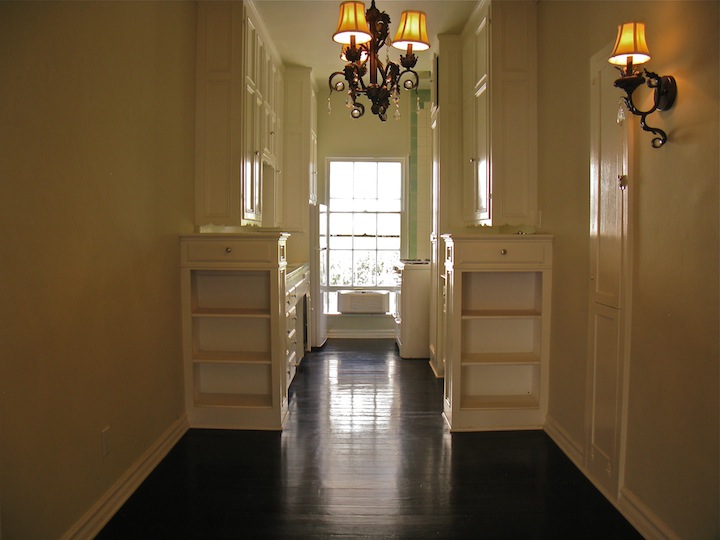 Not drawn to scale or exact details