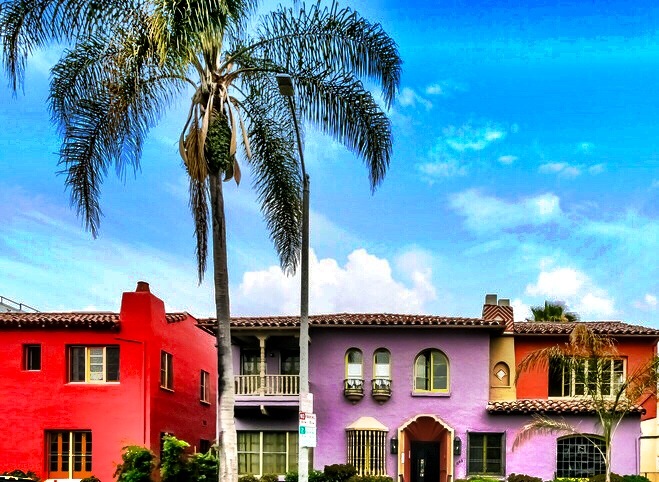 Casitas de Cochran, Numero Uno, Chili, upper-front w/balcony
The Casitas de Cochran has been renovated into a 2 building deco Spanish compound, Uno (chili red) and Dos (eggplant aubergine) in the Miracle Mile, north of Wilshire. walk to everything including La Brea, Wilshire, Museums, LACMA, The Grove, Pan Pacific Park...
Upper-front, totally renovated, stainless appliances, updated bathroom, hardwood floors, high ceilings, great lighting, new electrical, laundry on premises, off-street parking for one included, great details. Note: some pics are from similar flats in the same property.
Available April @ $2,450.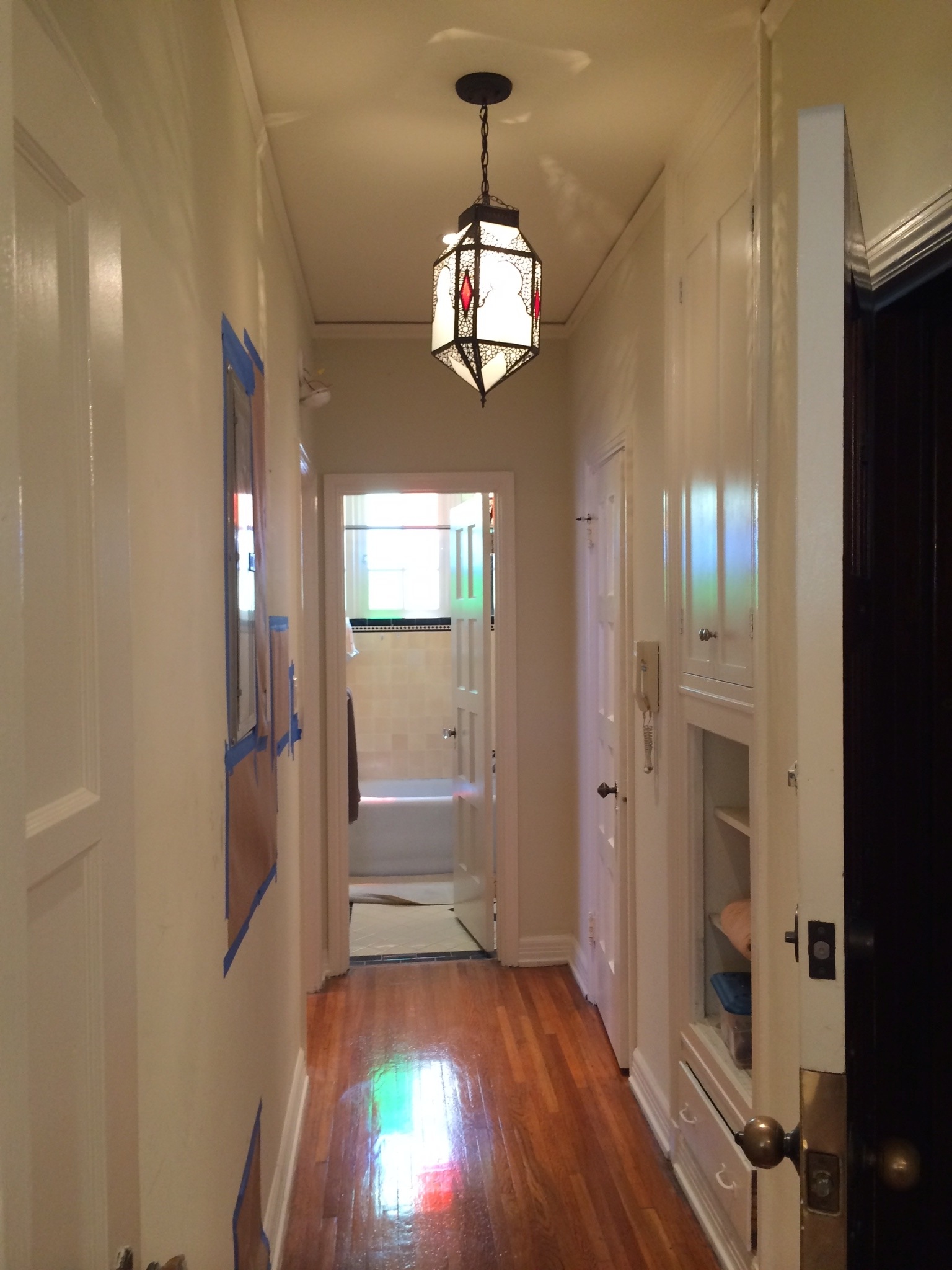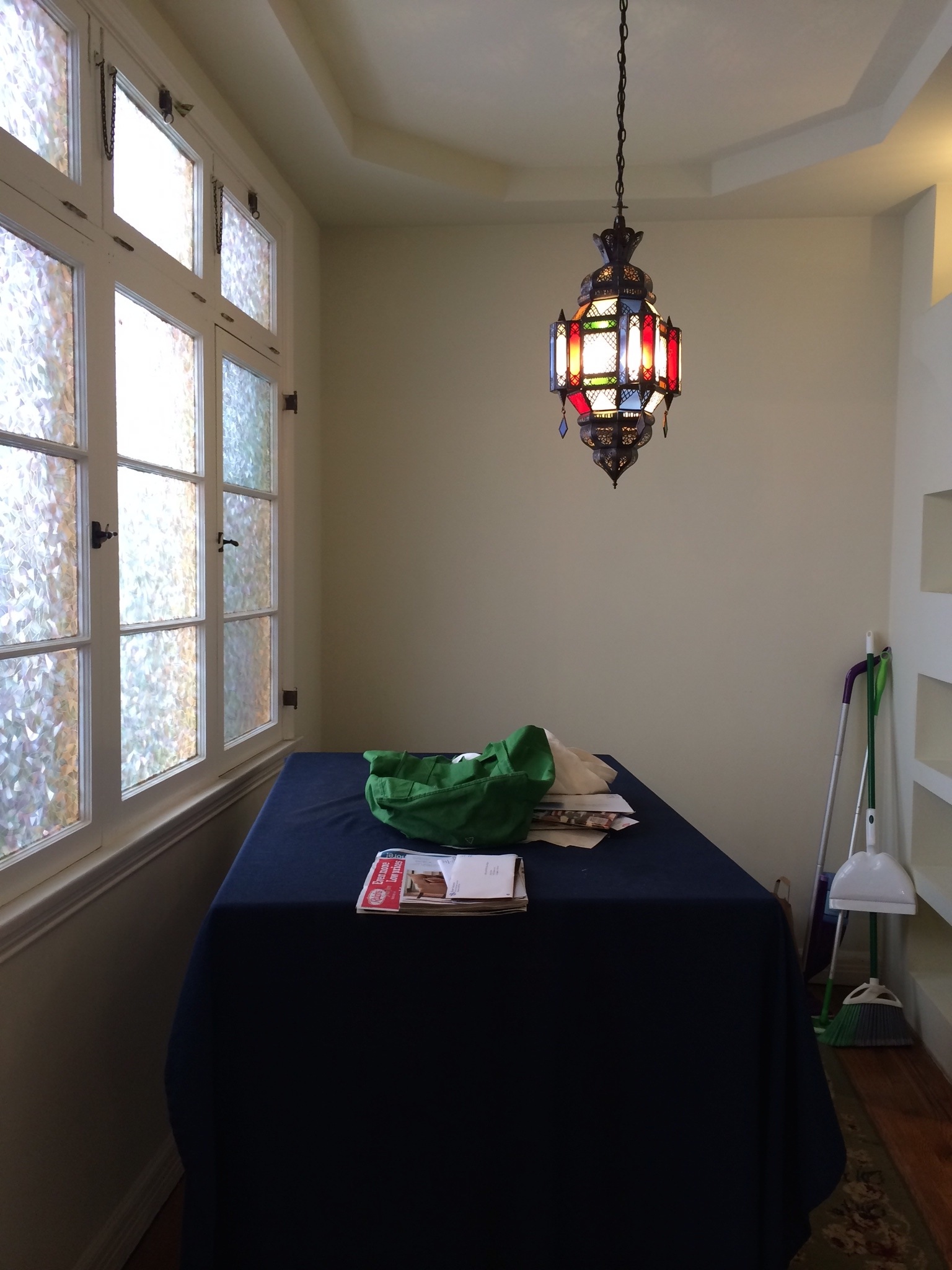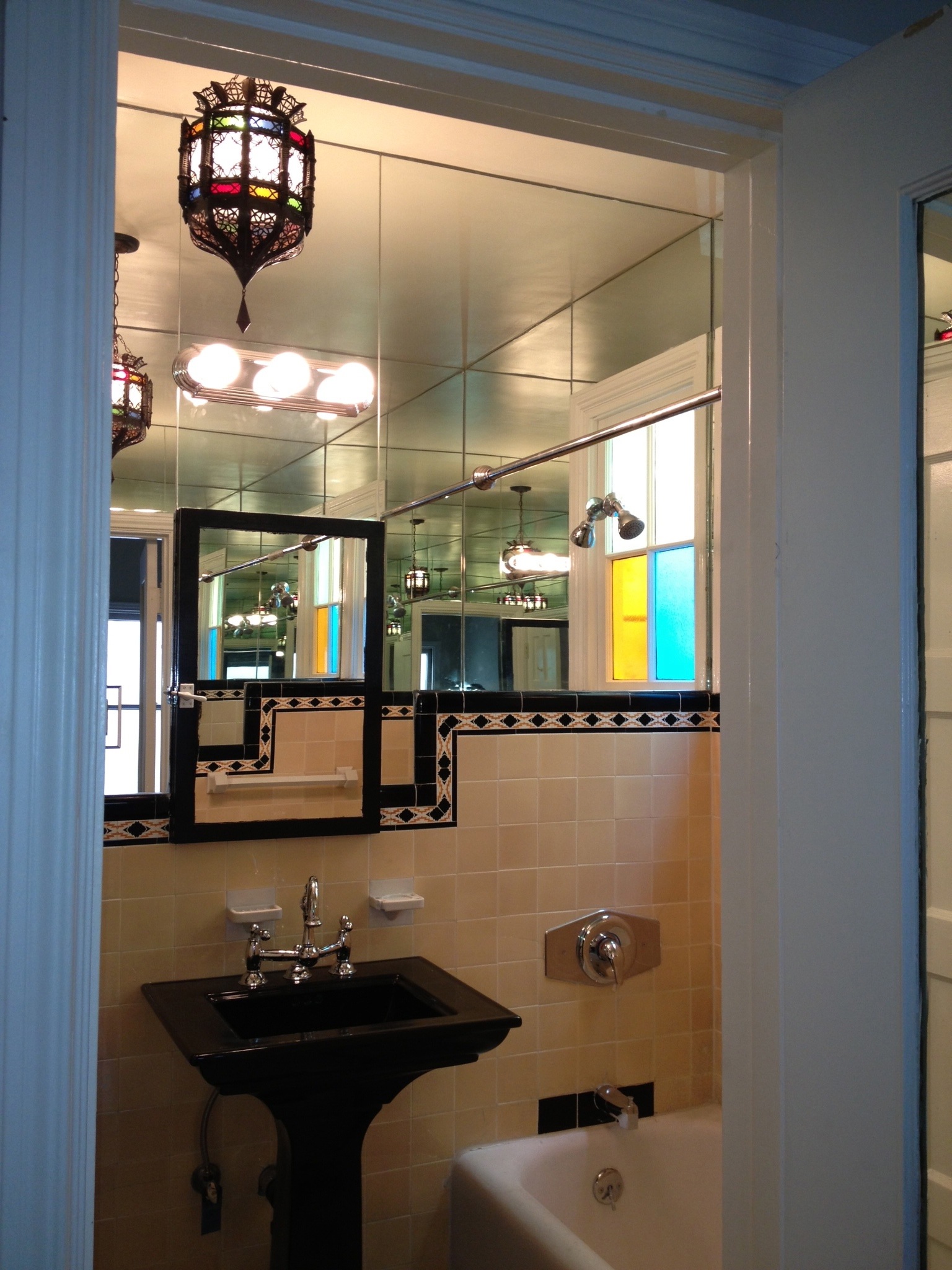 Near identical bathroom, but in lavender and black tile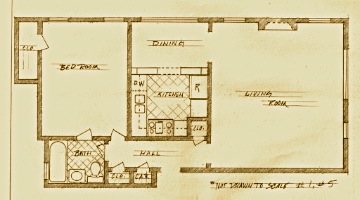 Mirror image floor plan, near identical